We all know that threaders are the new jewelry trend in 2020, but does anyone know how to actually wear and style them? We'll go over how to put on, wear, and style all of our threaders. Our threaders are all made in filled 14k gold and sterling silver in 18 gauge wire, which is slightly larger than noral ear wire. It may take a few tries to have them fit comfortably in your ear, but once you get it, you'll never want to take them off! From hoops to dangles, we've got you covered! 
We created an IGTV on our Instagram, @eaarthbonesjewelry, just for you! We show you how to put on our Mini Herkimer Diamond Hoop Threaders, Rune Threaders, and Petal Drop Threaders. We also show you how to keep your jewelry nice and shiny! You can watch our video here, or head over to @eaarthbonesjewelry for more!
How to keep your jewelry shiny!
In our IGTV we show you how to clean your jewelry and keep them nice and shiny! Any pieces that are you filled or solid gold or silver can be cleaned! Here's how!
1) Use a jewelry polishing cloth which can be found online or can be purchased with us!
2) Take your piece and gently wipe all of the parts of your jewelry that you think need to be shinier. Anything that is metal can be cleaned.
3) Clean your jewelry every week and after being packaged or traveling to keep your pieces looking beautiful!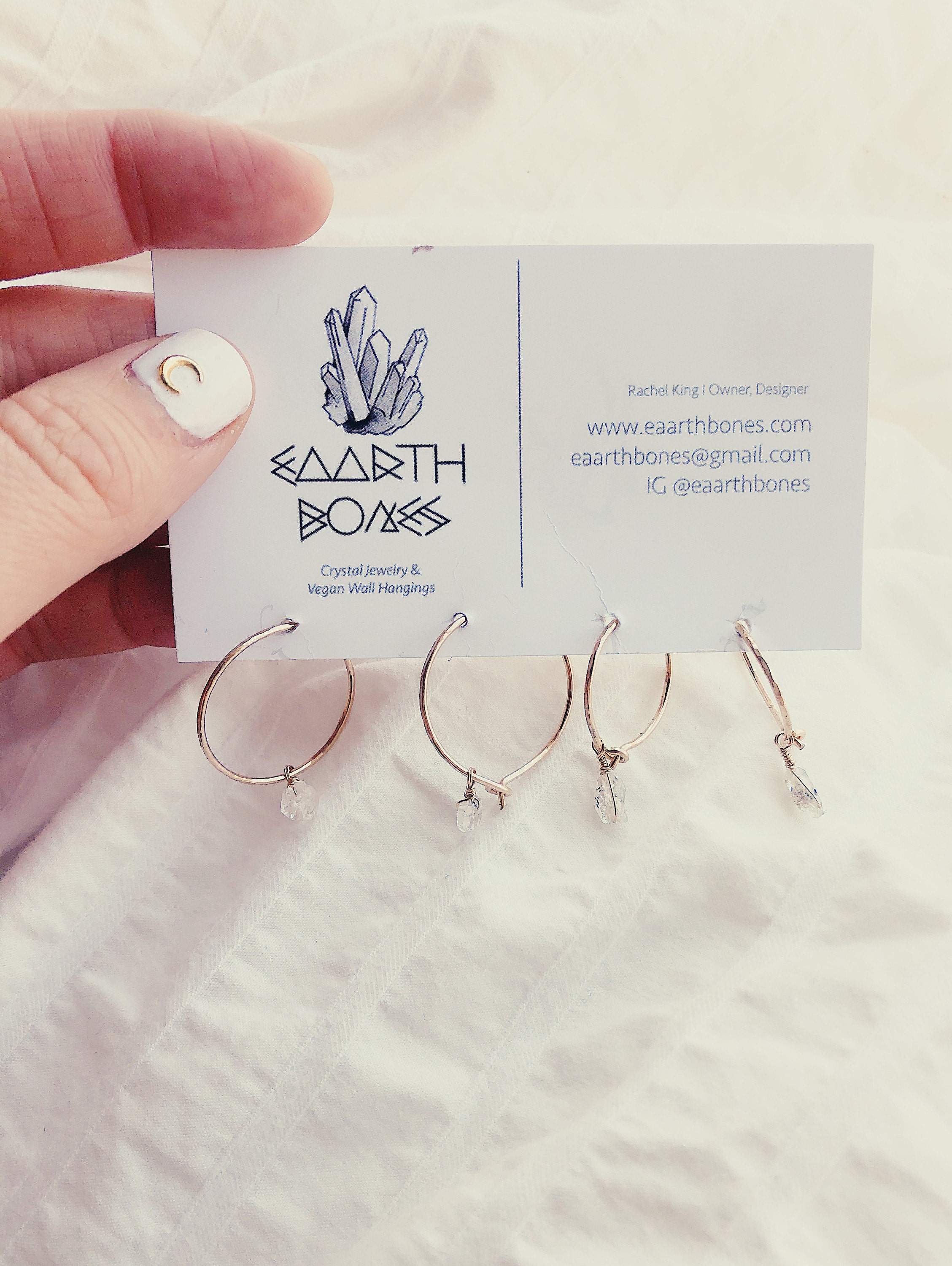 How to Put on EB Hoop Threaders
Our Mini Hoop Threaders come in 1 inch and 2 inch, in filled 14k gold or sterling silver! What we absolutely love about our unique pieces is each pair of hoops come with gorgeous removeable wrapped Herkimer Diamonds for a different look!
To put on your threaders, slide the earring out of its holder and pull them slightly apart. Slide your ear into the space, turn the straight end of the earring into your piercing, and then slide the rest of the earring in! Connect the earring and then slide the connection behind your ear for a clean look!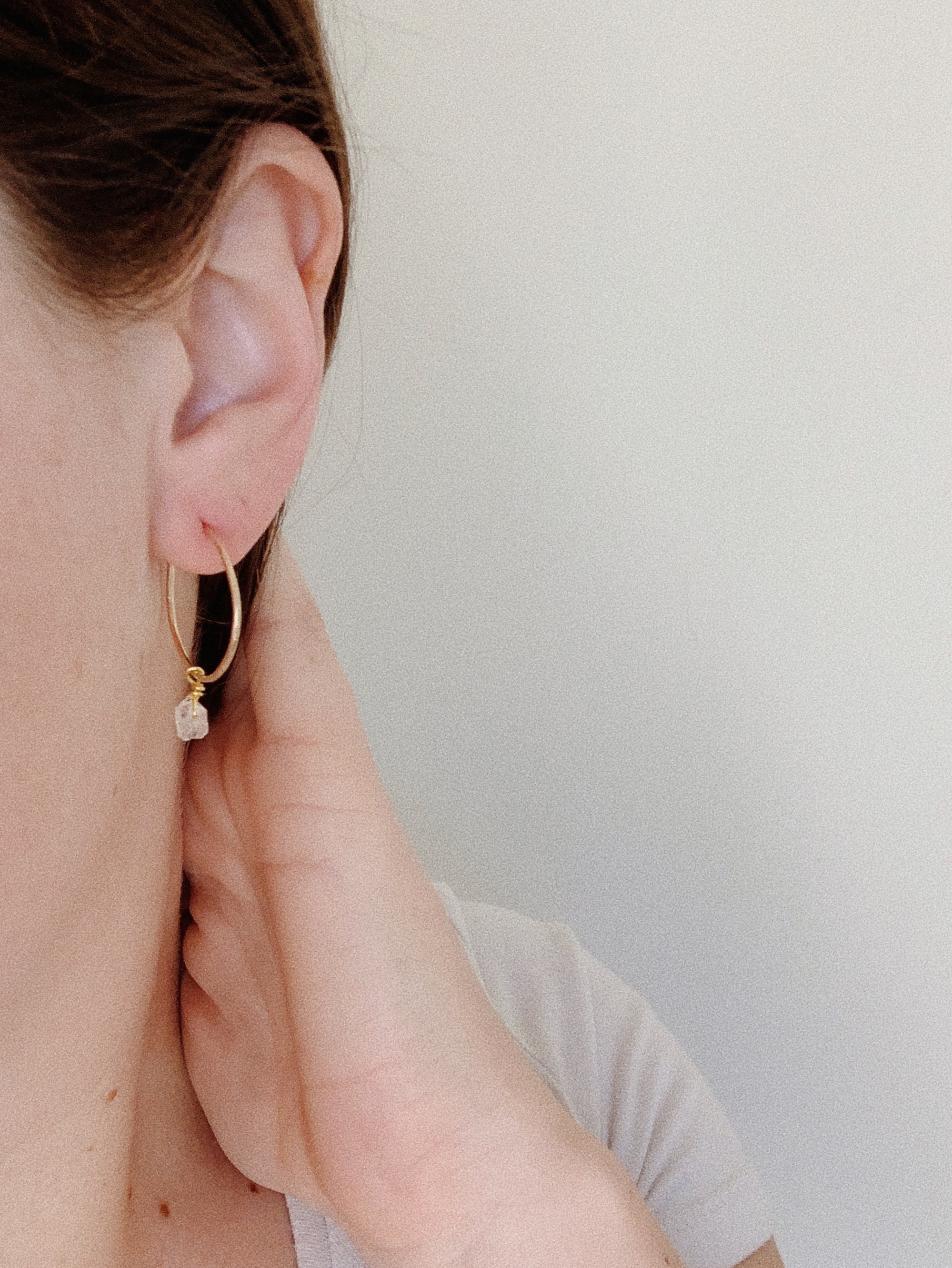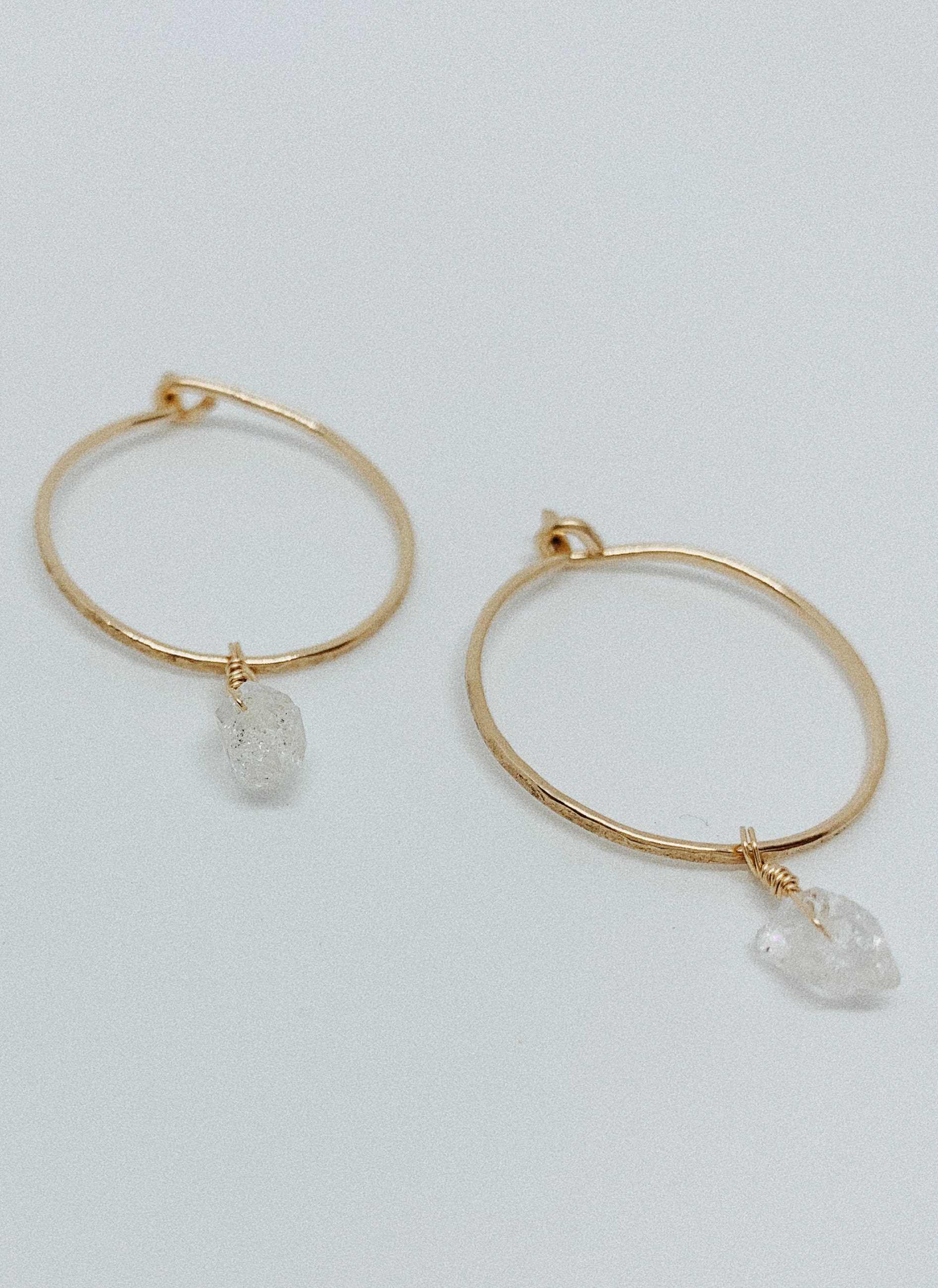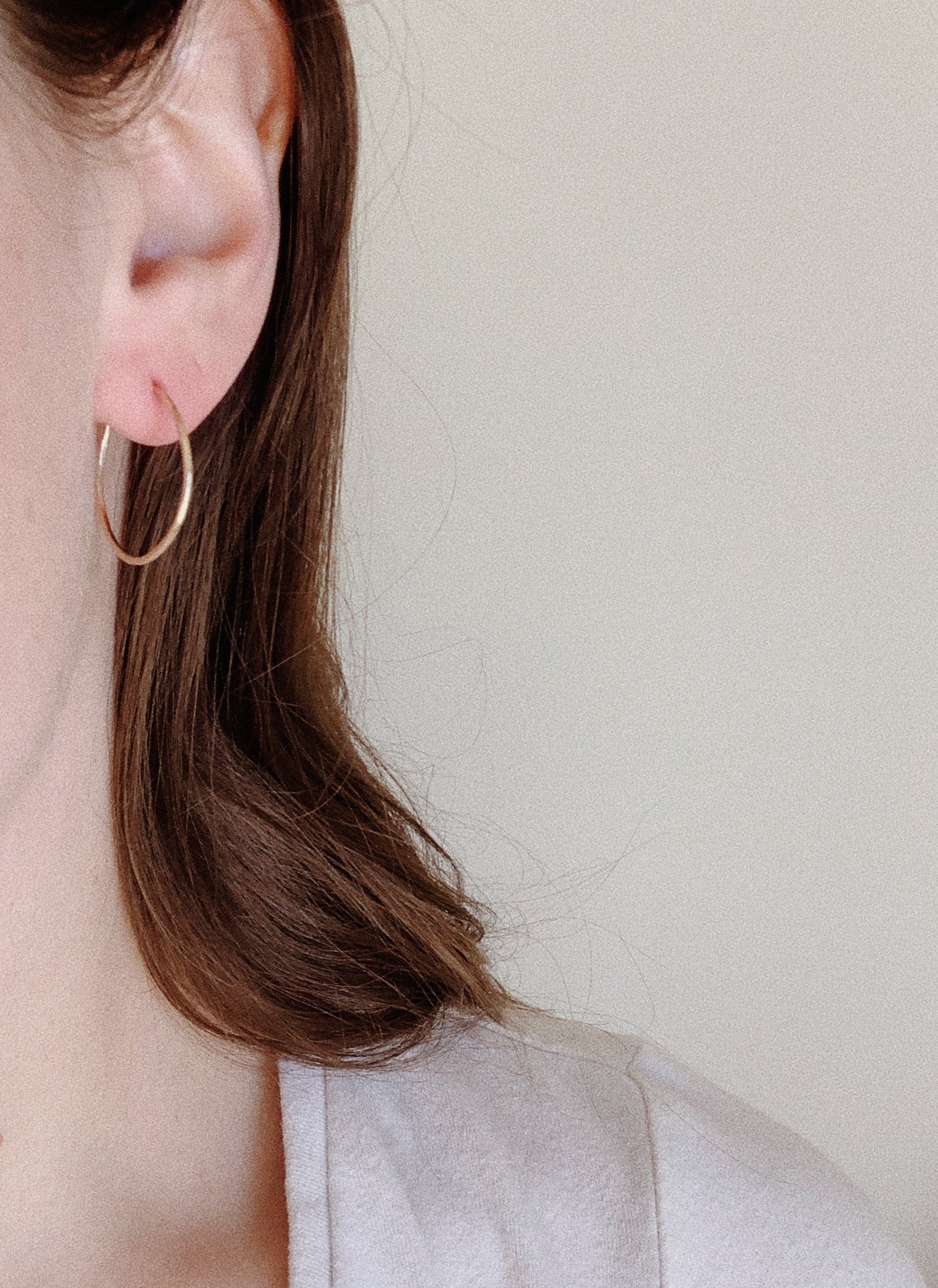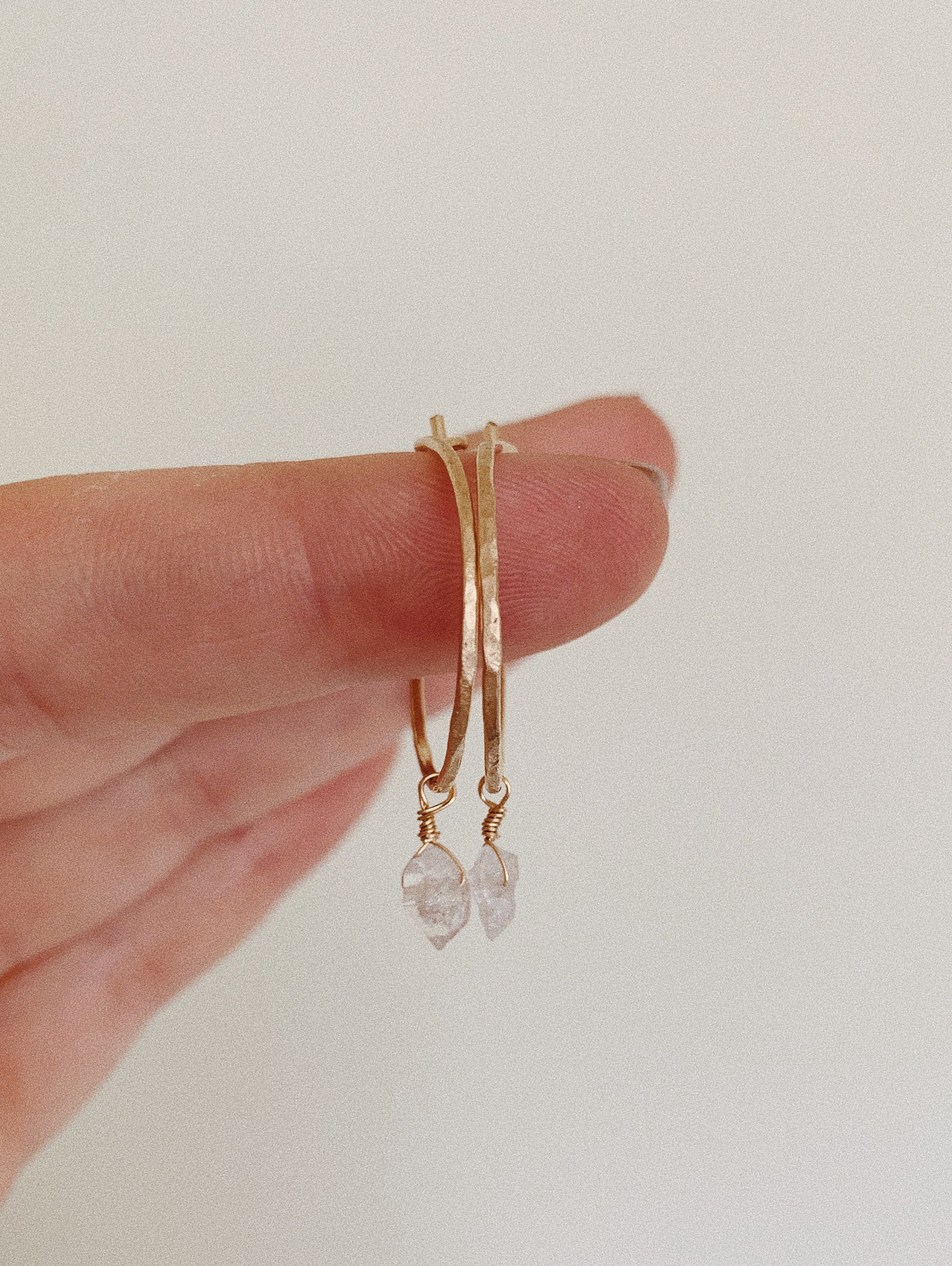 How to Wear EB Rune Threaders
To put on our Rune Threaders, take either end of the earring, and thread it through your ear! The long end can either be in the front or the back for different looks!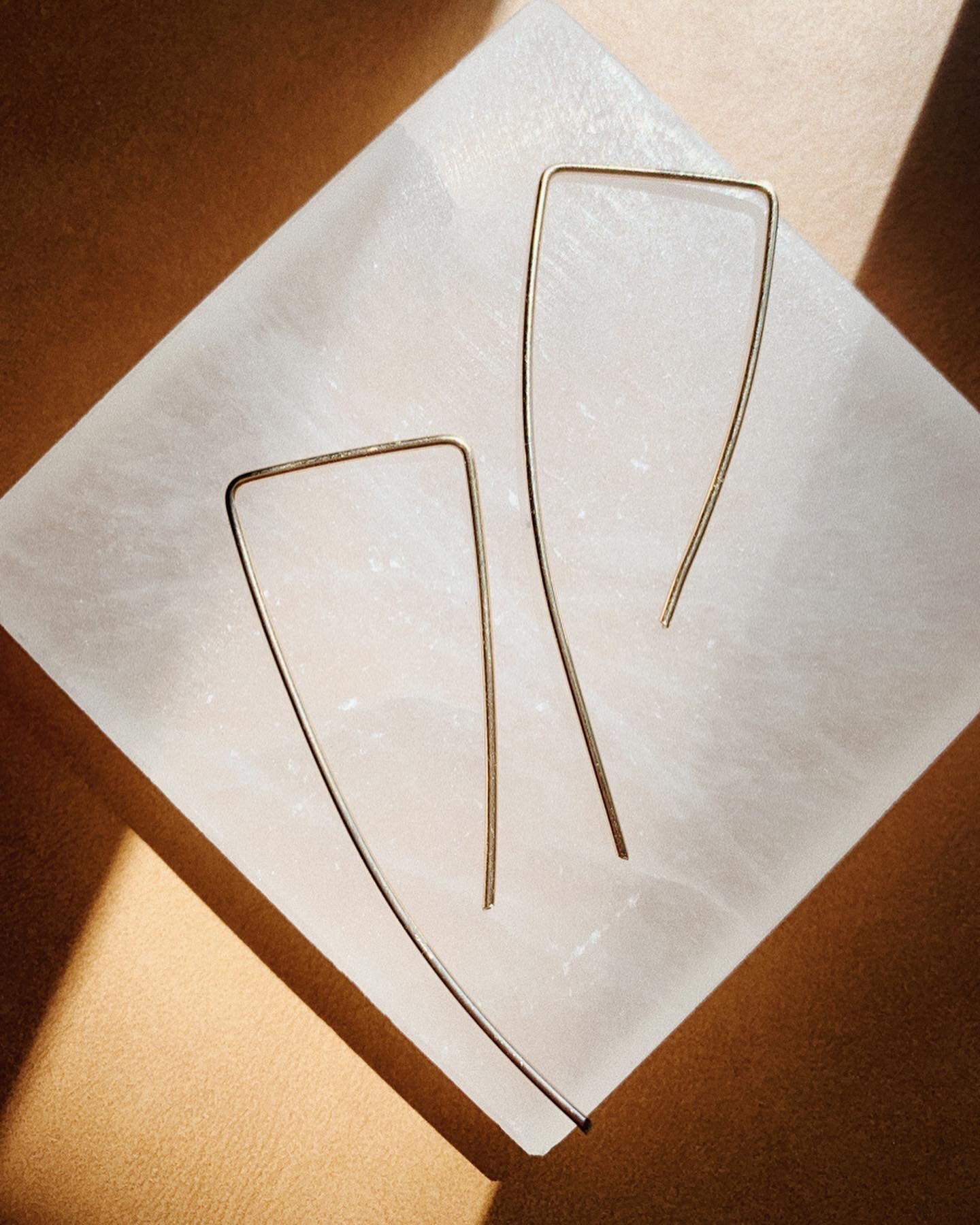 How to Wear EB Petal Drop Threaders
Our Petal Drop Threaders are definitely the easiest to put on! Both ends are the same length, so thread either end through your ear, and you'll have a gorgeous modern hoop look! Our Petal Drop Threaders come in 2.5 or 3.5" so you can either have a statement piece or every day look!