We're thrilled to open Eaarthbones Jewelry up to Faire, the easiest way to shop wholesale artisinal merchandise. Faire is an online wholesale marketplace connecting product companies and stores. They pride themselves on working with local, American made, small businesses with one-of-a-kind products, so we know we're in good company.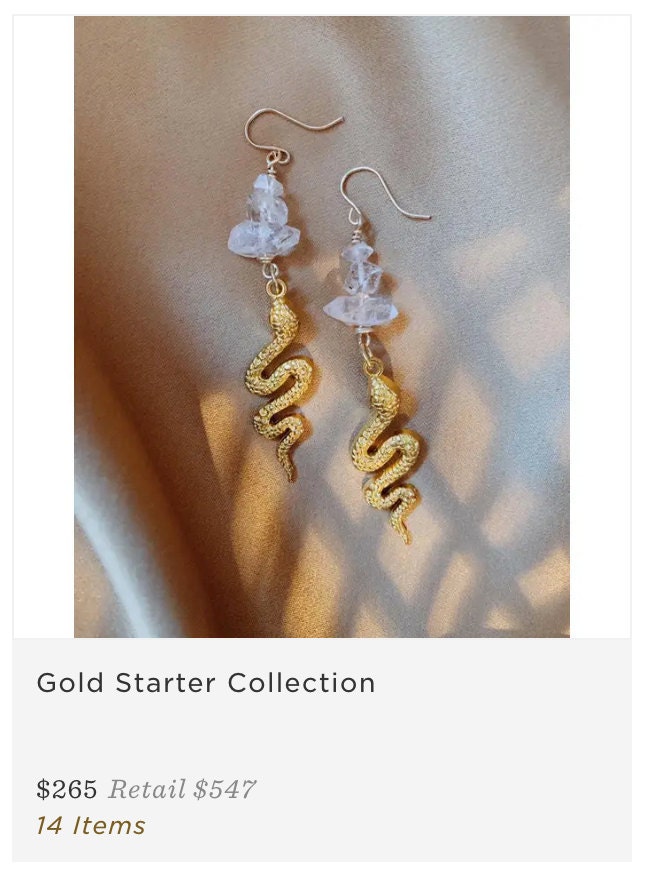 How did you find Faire?
Another Baltimore small business shared Faire with us a few months ago, and we are already making sales! Eaarthbones Jewelry is now sold, not only in Maryland and Virginia, but Texas, New York, Oklahoma, and Tennessee. We plan to expand throughout the US, as well as internationally! Eaarthbones Jewelry can now be found online, at in-person markets and events, and in 8 brick and mortar stores, nationally. 
Who can order from Faire?
If you own a brick and mortar, online store, or boutique, and looking for high quality handmade products made by small businesses Faire is for you! There are so many amazing products, from jewelry, to clothing, to tea and perishables. There are also so many incentives and deals if you have never shopped on Faire. They give you a free $100 voucher to shop your favorite stores, free returns that won't hurt your store or the maker, as well as deals from each of your favorite shops! 

Is your whole catolog on Faire?
Anything you'd find on our whole line sheet, you'll find on Faire! Not everything from our online shop is available for wholesale, but I'm sure if you sent us an email, we could work anything out! We create with USA products, from other small local businesses so each of our pieces is 100% handmade and ethically sourced. 
We hope this post has gives you a good look into Faire Wholesale and has answered any of your questions! Follow the links and images below to find us on Faire.com!